I just recently read this great book written by Danielle Daniel, titled  "Sometimes I Feel Like a Fox", to my classes.
In it the author talks about the Anishinaabe tradition of totem animals and the traits that they have and represent.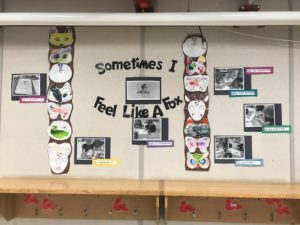 We started by sitting down at the art table and I read them the book. We talked about the animals we saw in the book and how each trait of the animal applied to what they knew about this animal in the wild.
As a group we then discussed how they may have some of the same traits in their own personality and abilities.
I went around the table asking each child which animal they thought they had the most in common with themselves.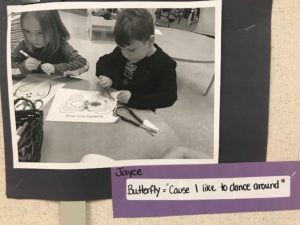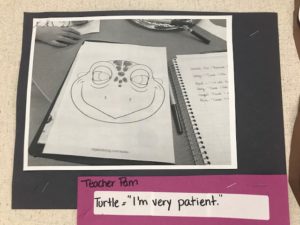 Each child chose an animal for that moment of what they felt about themselves. This was a great activity to incorporate Indigenous culture.  Each child really thought about the traits of the animals and did some self reflection of their feelings and character, which was great to see and be part of.
Doing this activity my students worked on the skills of :
Self Reflection
Discovery of Different Indigenous Cultures
Building on their Language Skills
Growing their Social/ Emotional Skills
Now not every child completely understood this activity but they all listened and chose an animal and at the end they may take what very small part they did grasp and relate it to another moment later on.
If you'd like to listen to the book that we loved so much here's a link to listen to the book from YouTube:  Sometimes I Feel Like a Fox